Modern-Day Senior Living in One of the Nation's Oldest Cities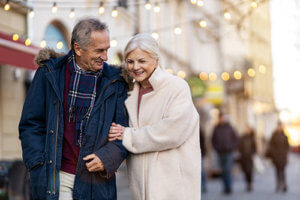 One of America's oldest and proudest cities, Richmond is steeped in American history and tradition. Yet it's also here, in the very shadows of the places where our nation's history was quite literally written, where exciting new recreational and social experiences await, making Richmond a fantastic destination for history buffs, foodies, and fans of everything from the outdoors, NASCAR and modern art to craft beer and cocktails.
Seaton Chesterfield is situated a few minutes from everything the Richmond region can offer, from the splendor and beauty of the Monument Avenue to the James River, which are America's most eye-catching boulevards. The Virginia State Capitol is a National Historic Landmark, and while it is utilized by lawmakers to this very day, its architectural significance goes back all the way back to 1785, when it was designed in part by Thomas Jefferson himself. Richmond is also special because so many of the top historical sites are free to the public or cost less than $10 to visit.
What's more than just its historical lore, however, Richmond gives residents and visitors the chance to satisfy their thirst for mostly anything, whether it is the pulse-pounding excitement of auto and truck racing at Richmond Raceway or seeing more of wildlife, nature, and the Gilded Age opulence of Maymont, America's grandest estates.
In Carytown, the region's trendiest boutiques converge with bizarre bars and restaurants, making the backdrop for numerous evening experiences and memorable days. Moreover, it is also home to Byrd Theatre, which preserves the old times of movie magic and it's one of the last remaining locations where you can still see new or old flicks for just two bucks!
In all, there's plenty of history to enjoy in and around Richmond, but equally as much to love about its modern-day identity. And for seniors looking to enjoy simple, anytime access to indoor and outdoor recreation, entertainment and arts, and all the memorable dining and shopping experiences that make up a lot of the region's best and radiance, Seaton Chesterfield makes for an excellent gateway to Richmond's storied past as well as its equally exciting present and future.