We're Nationally Recognized for Our Approach to Senior Living Memory Care
At Seaton Hagerstown, we are familiar with the challenges faced by seniors with memory-related conditions. When your loved one comes to our Memory Care community, we adopt an approach that's person-centered to guide & support them.
Our SHINE® Memory Care program curriculum has earned a National Certificate of Recognition from the Alzheimer's Association®, the country's top, voluntary health organization dedicated to Alzheimer's care & research. The distinction is one that we share with a small and elite group of U.S. memory care providers.
SHINE® makes use of the latest scientific principles in order to maximize comprehension and engagement, as well as improve quality of lifestyle for seniors living with conditions that are memory-related which include Alzheimer's and dementia.
The ongoing education and specialized training that our nurses & nursing assistants get in memory care let them care for residents in the best possible way, which includes personalizing an exploration route for your family member that touches on many life aspects that are important. Our SHINE® Memory Care program is made to preserve and retain everything that has been taken away from patients by their affliction.
In our memory care community, you can be assured of having a team of passionate individuals who're dedicated to senior memory care. Get in contact with our team today for more information about how we will take care of your loved one.
What Is a Senior Living Memory Care Program?
A memory care program specializes in providing care for seniors with memory issues. In our secure, supportive, and safe community, residents get round-the-clock care from medical professionals who are well-trained that include nurses. Our experienced team has undergone training to care for those with conditions that are memory-related, and they are able to provide the full spectrum of care for residents who require it. At our SHINE® Memory Care community, your loved one will be well taken care of and in safe hands.
SHINE® Senior Living Memory Care at Seaton Hagerstown
You can expect the following from Seaton Hagerstown's memory care program:
A personalized "My Story" book for each resident
A wide variety of activities that mixes sensory experiences with moments of relaxation
A safe and supportive environment designed with your loved one's needs in mind
A dining experience that focus on improving engagement and awareness besides being nutritious
Ongoing education and training for every team member
Regular communication with the resident's family
We're familiar with the unique challenges that those with conditions that are memory-related face. Our memory care program objective is to provide the best possible lifestyle for your family member, letting them retain and regain what their affliction has stolen from them over time.
Discover Independence, Confidence, and Self-Esteem for Senior Living
Celebrating successes and milestones
Physical exercises mentally stimulating activities, and socialization opportunities
Emphasizing the strengths of residents instead of their limitations
Discover Dining Delights
A meal routine at the same time each day
Active participation's encouraged in dining, with assistance provided when and if needed
Delicious & Nutritious gourmet meals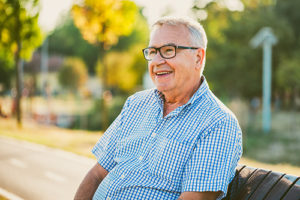 Discover Fun and Engaging Activities
Purpose-driven activities, both on a one-on-one basis and in groups, catered to the individual abilities of your loved one
Failure-free and non-competitive games designed to fit the attention span of residents
Discover Friendships and Belonging
Recreational activities that encourage fun and friendship
Active support provided where necessary
Exercises and activities in productivity to instill in residents a sense of success
Personal care activities that can improve a resident's sense of self-worth
Recreational activities that encourage fun and friendship
Contact Us to Learn More About SHINE® Memory Care for Senior Living
If you require more information or would like to experience our memory care residents' day here, reach out to us. Our team can advise you on program availability, answer your questions and help you discover whether memory care is the right fit for your loved one.